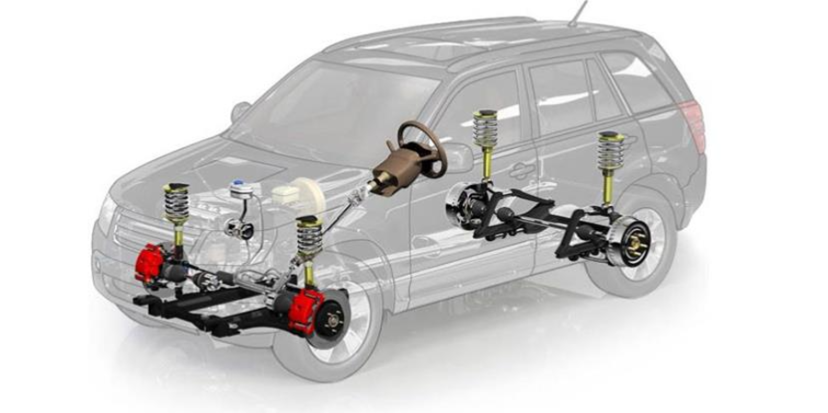 Quality and variety for all.
With over 1,800 disc brake pads, over 1,350 brake discs, over 425 brake shoe lining and parking brake pads, Apetech covers over 98% of references of European, Asian and American vehicles and is the market leader with this rate.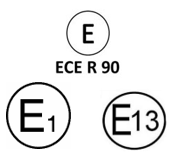 Apetech holds the E-Mark ECE R90 certificate required for all brake products that needs to be used in all European Union countries and other countries adopting ECE regulations.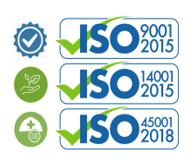 Apetech Turkey brake production facility has ISO 9001: 2015, ISO 14000:2015, ISO 45001:2018 certificates.
POSITIVE MOLDING TECHNOLOGY
All Apetech brake pads are produced using the same positive molding process used by Original Equipment suppliers.
Positive Molding Technology, is an important factor in production of Apetech products. Positive Molding enables a more homogeneous density in brake pad production. Additionally, it allows use of less resin content in formulation of brake pad which in turn improves fading characteristic of the brake pad. It has been proven that brake pads produced with positive molding have better stopping performance. More resin causes glazing and surface cracks. Positive molding uses excessive pressure to compress friction material and bond it to support plate. This process provides stable friction material density through the expected life of the pads.
Positive Moulding Technology provides equal abrasion and performance through the whole life of Apetech brake pads.
MAIN PROPERTIES OF POSITIVE MOLDING TECHNOLOGY:
Provides better braking performance
Provides longer service life
Preserves fixed friction stability
Requires less resin material
Preserves thermal resistance at high temperatures
RUBBER BASED 3 LAYERED ANTI NOISE WOVE SHIM
Apetech uses "Anti-Noise Wove" OE shims to enjoy the silence and provide extraordinary damping and separating properties and significantly enhanced braking comfort.
Apetech Rubber Based 3 Layered OE Shims prevents direct contact between brake piston and support plate to reduce potential vibration and high frequency noise during braking. This provides first class braking comfort.
ADVANTAGES OF RUBBER BASED 3 LAYERED OE SHIMS (WOVE SHIMS)
Minimum noise and vibration
Top level braking comfort
Highest technological standard
Increased visual appeal
Developed and applied for OE