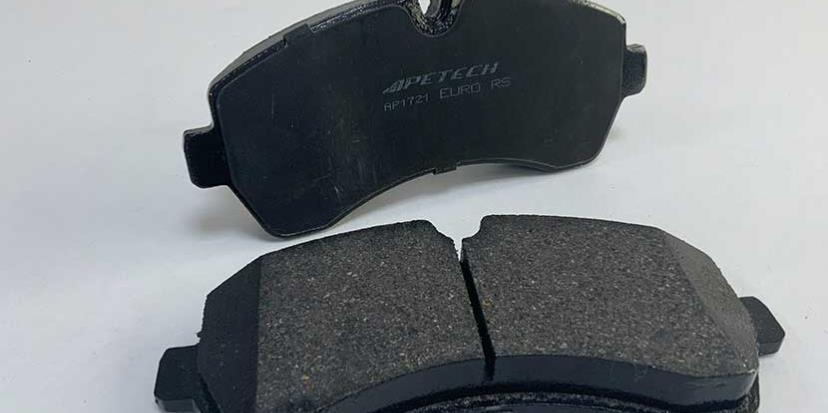 Sole manufacturer in Europe and Turkey.
Apetech Euro RS Ultra-Bronze Disc Brake Pad series is the top level of brakes ever designed! A unique formulation to offer drivers the highest braking performance! Apetech Automotive is the sole manufacturer of this new brake pad in Turkey and Europe. We use the best raw materials to produce bronze based, ceramic added, semi metallic "Apetech Euro RS Ultra-Bronze Disc Brake Pad" series. EURO RS Ultra-Bronze series is a unique, first-class product in the market. EURO RS Ultra-Bronze series is recommended for automobiles of 2012 or younger generations and younger or heavier SUVs, light commercial vehicles and cabs.
Like all Apetech brake pads, Apetech EURO RS Ultra-Bronze series provide absolute control of noise, vibration and harshness (NVH), superior and reliable braking power, prevents heat accumulation and eliminates brake dust while offering longer pad life. Made of a compound resistant to excessive temperatures, EURO-RS Ultra-Bronze brake pad has a perfect modulation and control level that provides stable performance in all road conditions and especially cold weather.
Efficiently eliminates noise, vibration and harshness (NVH).
Much longer braking life compared to semi metallic brake pads (service life longer than 45,000 km).
Superior brake performance for light commercial vehicles, cabs, performance vehicles and heavy goods vehicles.
Extraordinary high friction coefficient
Environment friendly and extraordinary dust prevention for wheels and tires.
Brake disc friendly with proven longer brake disc life
Original equipment compliance and form
Developed and produced by Apetech Automotive Engineers in Turkey, as a KOSGEB R&D Innovation project.
Light Commercial vehicles, performance vehicles, SUVs and Cabs require more safety and durability in brake pads, and this is where Apetech provides the highest braking control that makes all the difference.
When you face harsh roads, trust the creators of Apetech Ceramic and Bronze Technologies. EURO RS Ultra Bronze brand products are environment friendly and also have E-Mark ECE R90 certificate required for all brake products that need to be used in European Union countries and other countries that adopt ECE regulations.